[Food] Banana & Pumpkin Seed Loaf & Video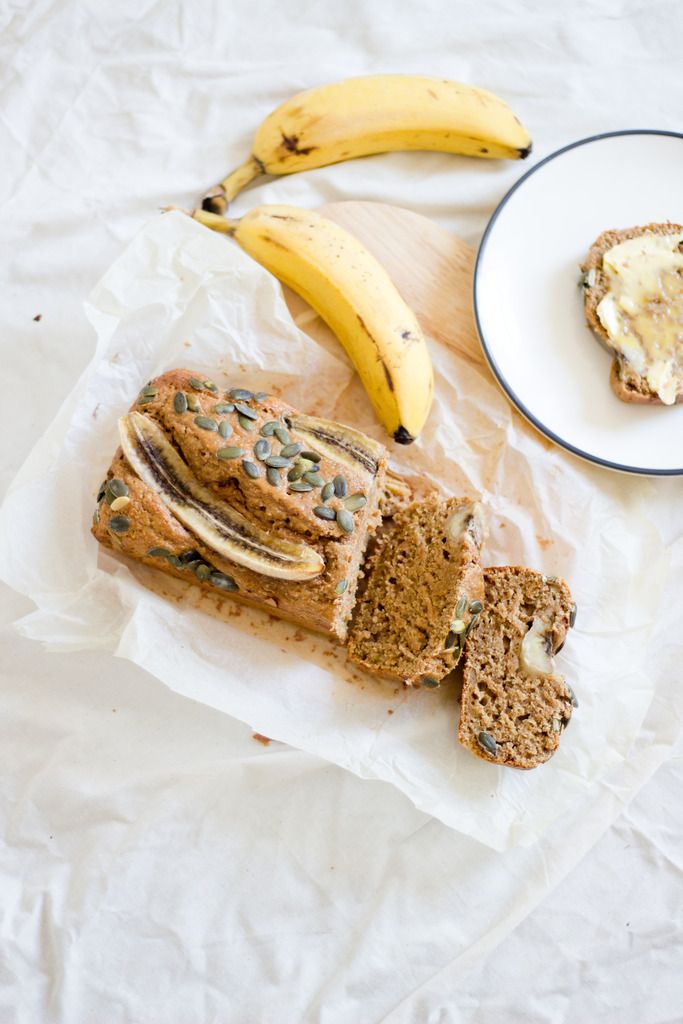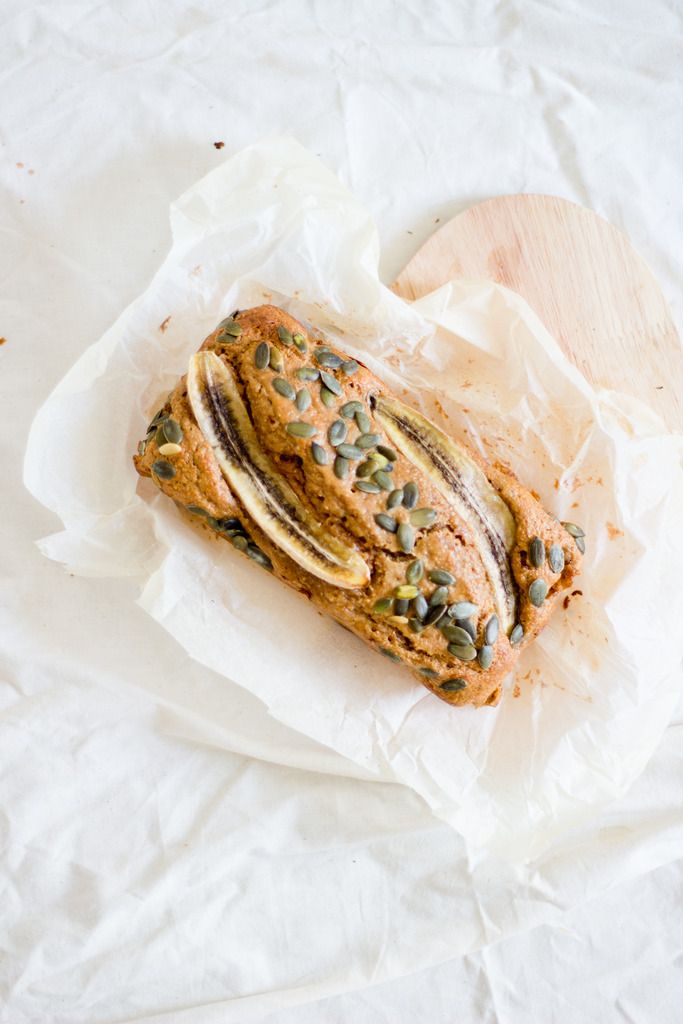 A couple of weeks back now I had a baby free afternoon. I don't often have much baby free time and to be honest I don't really need it (have you seen how cute Edith is?) but it was nice to be able to bake and film a video without distraction.
Banana bread has to be one of the most simple cakes. It doesn't need to be over complicated. I'm not a massive fan of putting dark chocolate with bananas, the whole fruit and chocolate thing just doesn't it right with me but a good handful of pumpkin seeds for a little bit of texture worked perfectly. I also loved the extra banana on top, not only does it look pretty but it also gives and extra hit of flavour.
This loaf is best warm with a good spread of butter.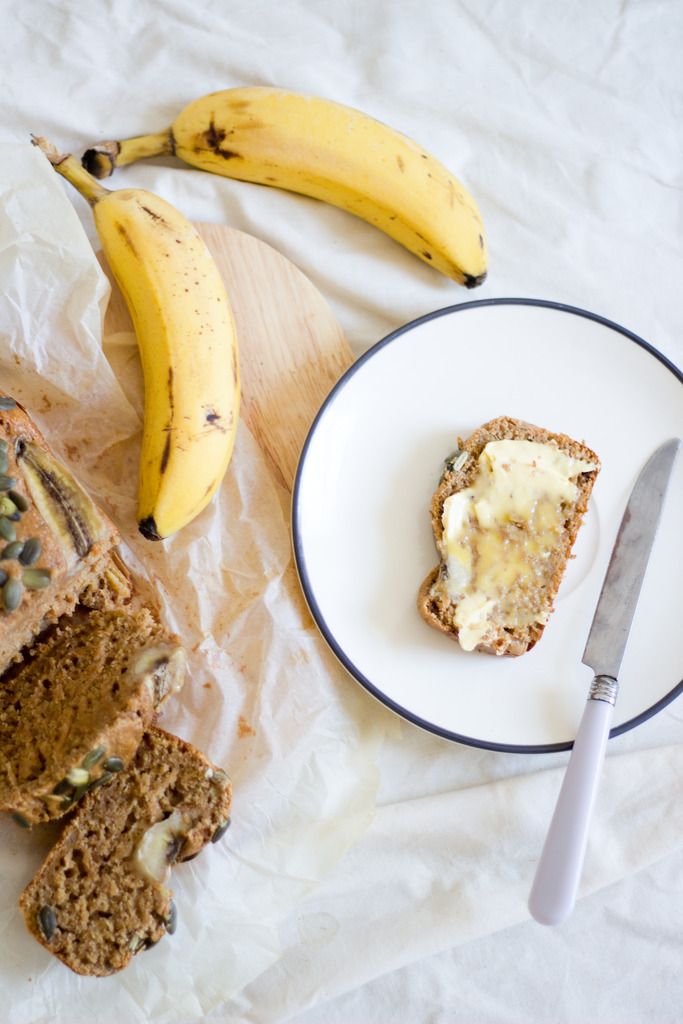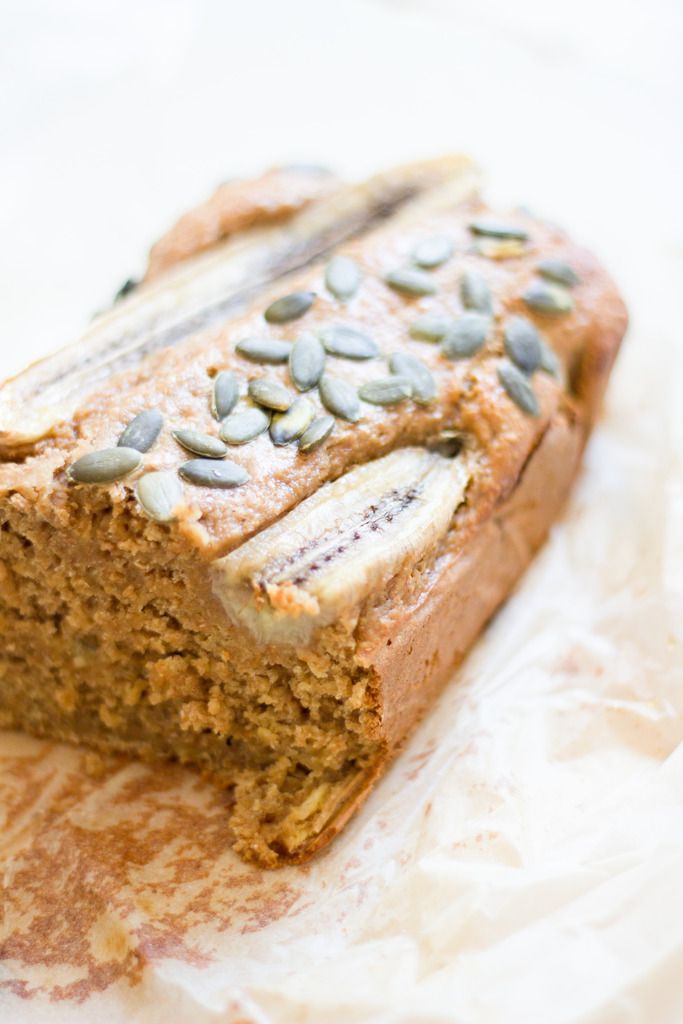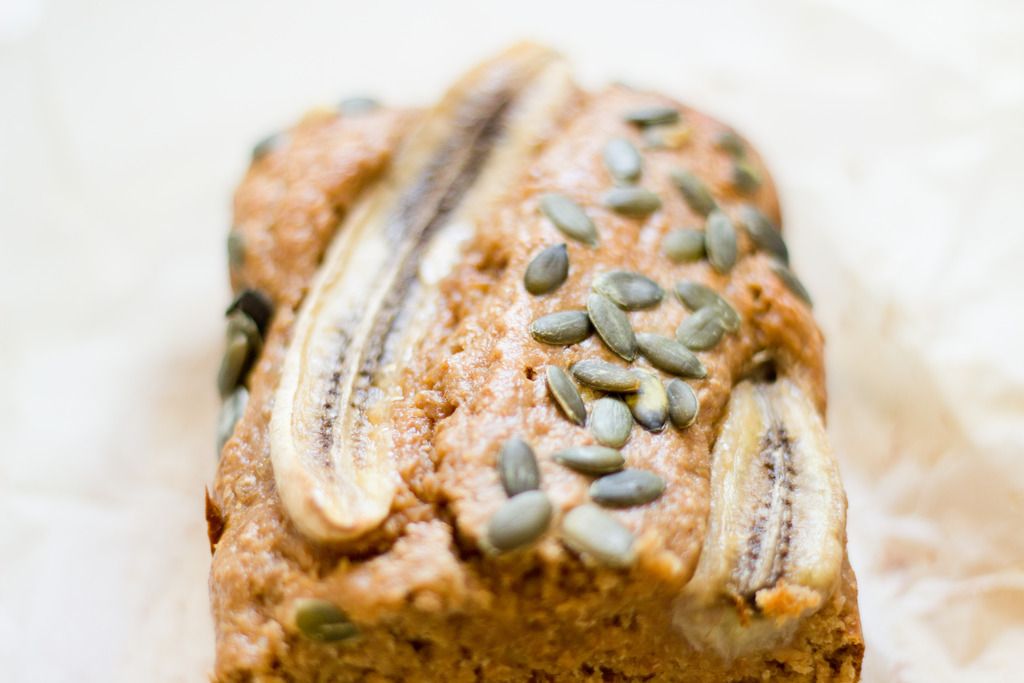 Banana & Pumpkin Seed Loaf
3 bananas (2 for the loaf, 1 for decoration)
115g Greek yogurt
180 wholemeal self raising flour
100g dark brown sugar
Pinch of sea salt
2 medium eggs
handful of pumpkin seeds for decoration
– Line a 1lb loaf tin with baking parchment.
– Preheat your oven to 180ºC/Gas 4
– Prick 2 bananas with a fork and bake for 10 minutes.
– In a bowl add the flour, sugar and sea salt, mix until well combined.
– In another bowl crack the eggs and whisk with a fork.
– Add the Greek yogurt and mix.
– After 10 minutes take the bananas out of the oven.
– Peel the bananas and mash with a fork.
– Add the bananas to egg and yogurt mix.
– Add the wet mixture to the dry mixture.
– Stir until well combined.
– Pour the mixture into your lined loaf tin.
– Peel and cut the remaining banana in half.
– Place on top of the cake mixture and sprinkle over the pumpkin seeds.
– Bake for 40 – 50 minutes until a skewer inserted in the centre comes out clean. ( You may need to cover the top of the loaf with parchment to stop it from burning)
– Slice whilst warm, serve with butter.