[Fashion] Monochrome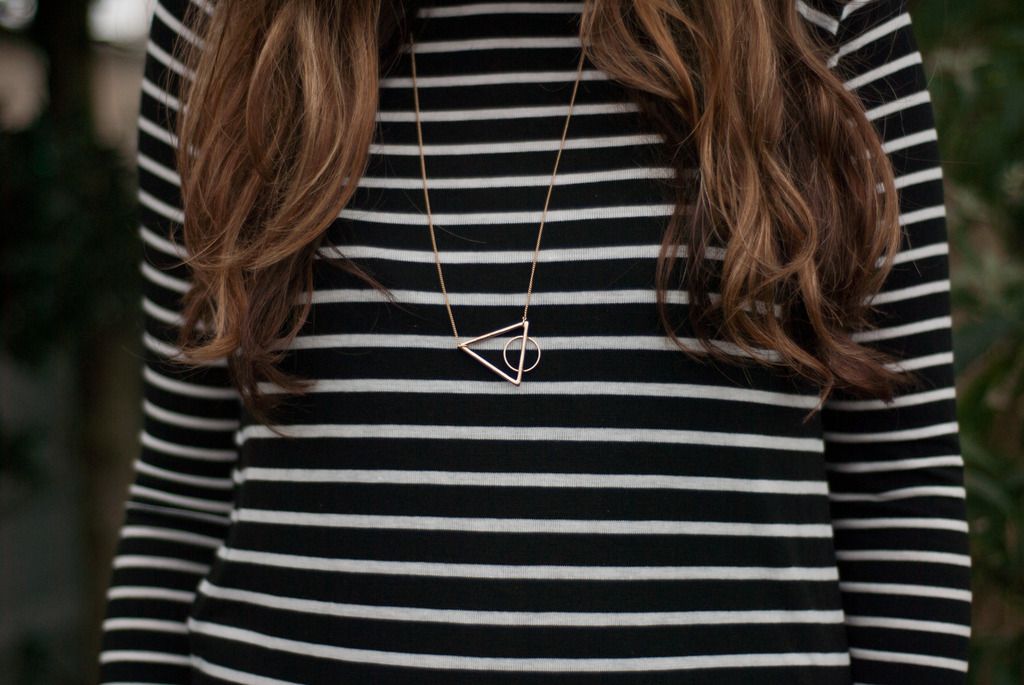 [Top, Necklace, Shoes – Primark, Jeans – C/O Clothing at Tesco]
Today is the first day I'm back to blogging, all the scheduled posts have run out and now I need to start organising all the Christmas posts and remember to get all my blog photos at the weekend. My weekdays are still too busy at the moment and some days I struggle to take a picture worthy of Instagram, this terrible light isn't helping either!
A couple of weeks ago we ventured into the city for a shopping trip. I had saved a bit of money throughout my pregnancy to buy a few new pieces for winter, including my coat and boots. The day was so lovely, being treated to Jamie's Italian by the Mr, it was not as stressful as I had imagined it to be. It was the longest trip we've taken Edith on (and still is to date), a good 45 minute drive. She was amazing and we only had to pull over for a feed once on the way back. She really didn't like being stuck in traffic.
I'm very boring, most of the year to be fair, but in winter I do like to stick to darker, richer tones. My wardrobe is now full of greys, blacks, burgundy and more recently khaki. I do love winter dressing and layering up vests with jumpers, it's just so cosy. I'm in the process of sorting through my wardrobe. I want to get rid of a lot of the pieces I've not worn in a while, I'll be listing a lot on eBay (hello paypal money) and pack away the dresses. It's annoying that with feeding I can't wear dresses unless they button up as I can't be lifting my whole dress up to feed Edie every time. So all my dresses will be going in vac pack bags for now. By the way Poundland Vac Pack bags are really good!!
I'm pretty sure that clearing out your wardrobe means you're allowed to buy more things right? We'll see how that one goes down.
Happy Sunday Folks!