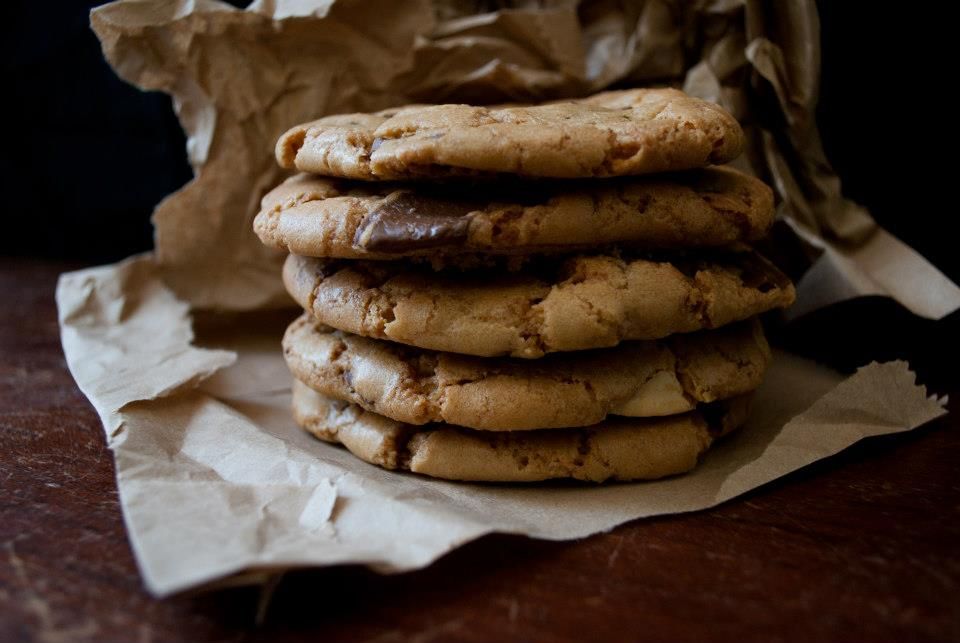 My brother has been pestering me for ages to make chocolate chip cookies. He says he doesn't enjoy my cooking but we all know he does, he just doesn't let on. So I thought I'd find the ultimate recipe. And here it is. I've not been feeling well and baking is my medicine. These cookies are chewy and delicious and super easy to make!
Adapted from Cadbury Dairy Milk – Best loved recipes.
Ingredients:
Makes around 18 cookies
250g plain flour
A pinch of bicarbonate of soda
A pinch of salt
170g unsalted butter, melted
200g soft brown sugar 
100g caster sugar
1 tbsp vanilla extract
1 egg
1 egg yolk
200g milk chocolate, chopped into small pieces
100g white chocolate, chopped into small pieces
1. Preheat the oven to 170º/Gas Mark 4. Line 3 baking trays with greaseproof paper.
2. Cream together the melted butter, brown sugar and caster sugar until well blended.
3. Beat in the vanilla, egg and egg yolk until light and creamy.
4. Sieve in the flour, bicarbonate of soda and salt and fold into the mixture.
5. Add the the chopped chocolate.
6. Scoop a couple of tablespoons out at a time and flatten down with your hands, place onto the baking tray. Do this until all the mixture has been used up. Leave plenty of space, use another baking tray if you need to. These cookies expand!
7. Bake for 10 – 15 minutes or until the edges are golden brown. Keep and eye on the cookies you don't want them to burn.
8. Once out of the oven pop onto a cooling rack and then tuck in.
Perfect when they are just out of the oven!
♥