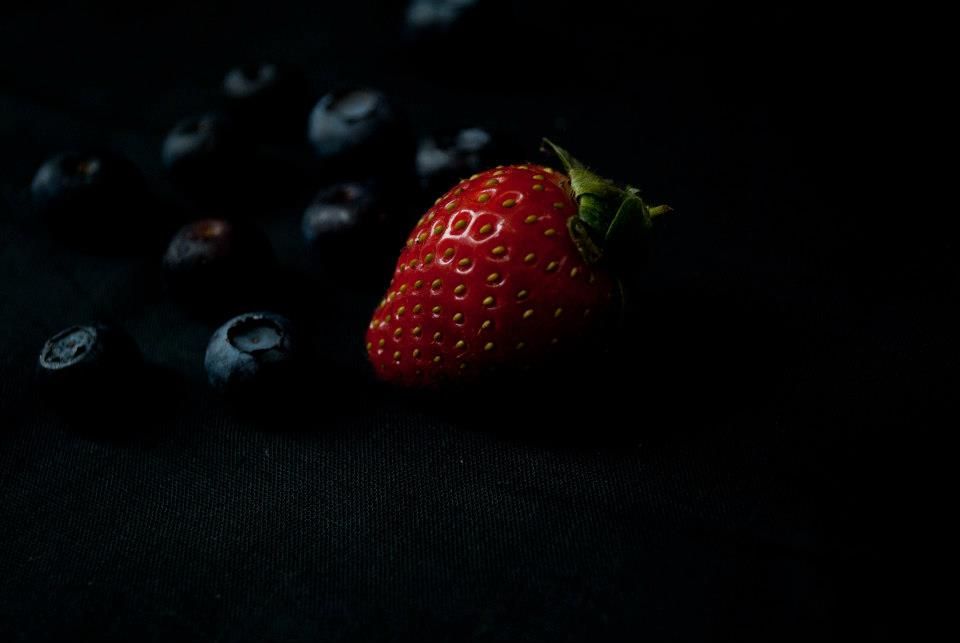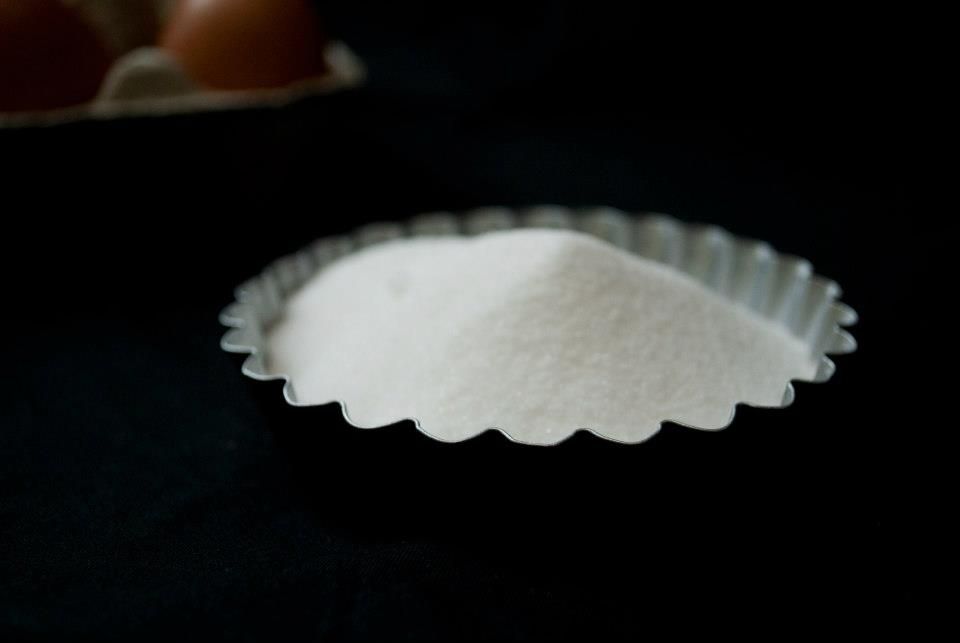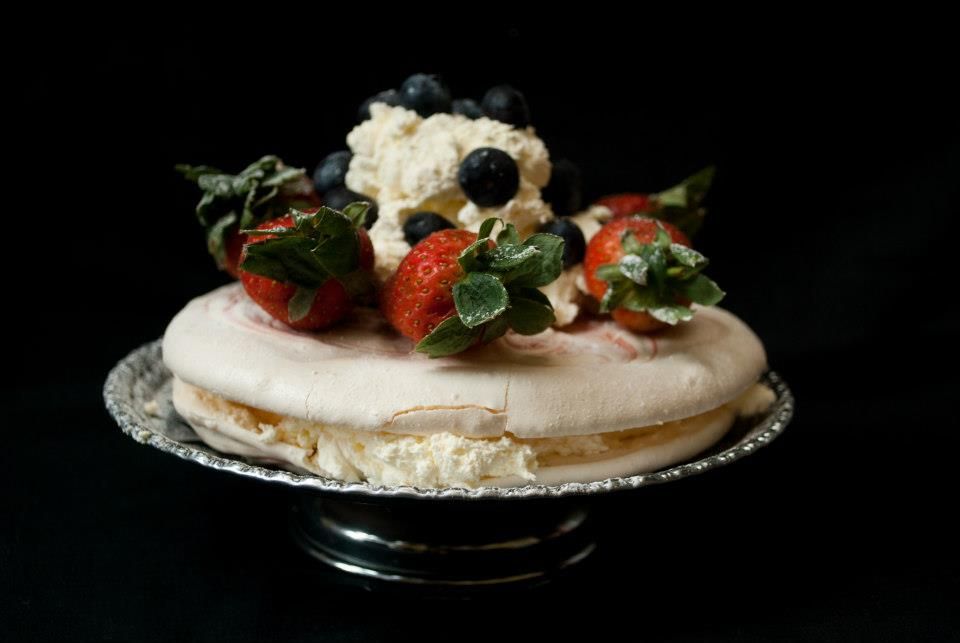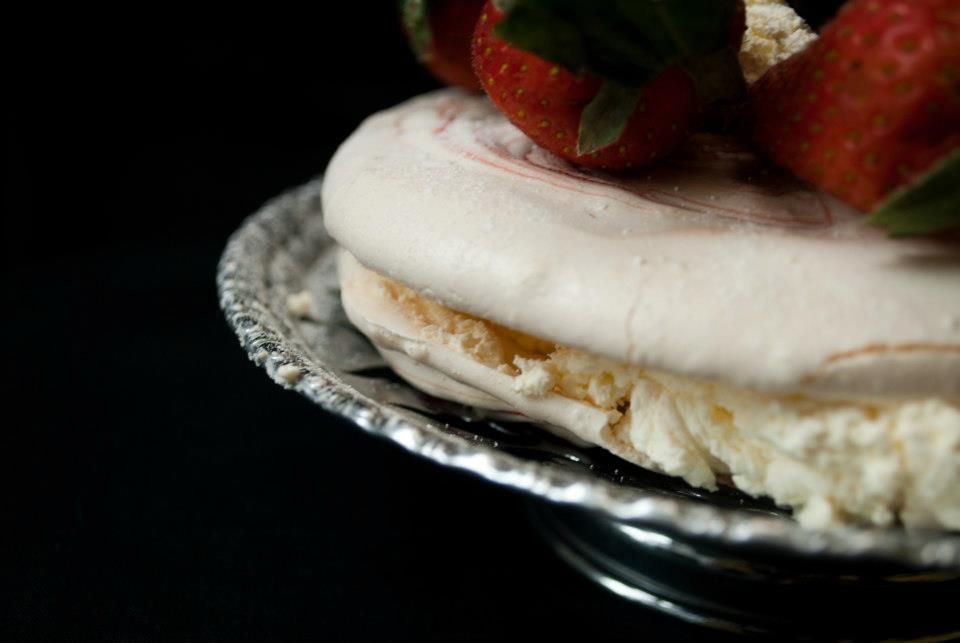 I've got a confession to make. This should have been three tiers instead of two. This is more of sandwich than a stack but it should be a stack. Sadly the third tier is stuck to the baking paper. Oh well it still looks good!
I planned to make a Pavlova but then decided to make a stack instead. Here's the recipe for you guys:
Adpated from Delia's Pavlova Recipe.
Ingredients:
For the meringue:
3 Large egg whites
175g Caster sugar
Food colouring, colour of your choice
For the topping: 
300ml Cream
350g Berries
Icing sugar, to dust.
1. Preheat the oven to Gas Mark 2/150ºC.
2 .Place the egg whites into a large clean bowl and whisk until stiff.
3. Fold in the sugar 25g at a time, being careful not to beat the air out of the whites.
4 .Spoon the mixture equally onto three baking trays, covered with baking parchment. I made circles but any shape will be fine.
5. Swirl some food colouring on the top of the meringue. I used a wooden skewer but a cocktail stick will work just as well.
6 .Turn the oven down to Gas Mark 1/140ºC and bake for an hour.
7. Once cooked leave in the oven, preferably over night to dry out but a few hours would be fine.
8 .Peel the meringue from the baking paper. And place the bottom layer onto a cake stand.
9. Whip up the double cream until stiff and pile onto the meringue. Add the next layer of meringue and then another layer of cream. Then the last meringue and a dollop of cream in the middle.
10. Decorate the cream with berries of your choice. I went for blueberries and strawberries.
11. Dust with icing sugar and serve to your hungry guests.
It is quite an easy recipe and looks spectacular. It would be perfect for an afternoon tea or as an alternative to a birthday cake.
♥