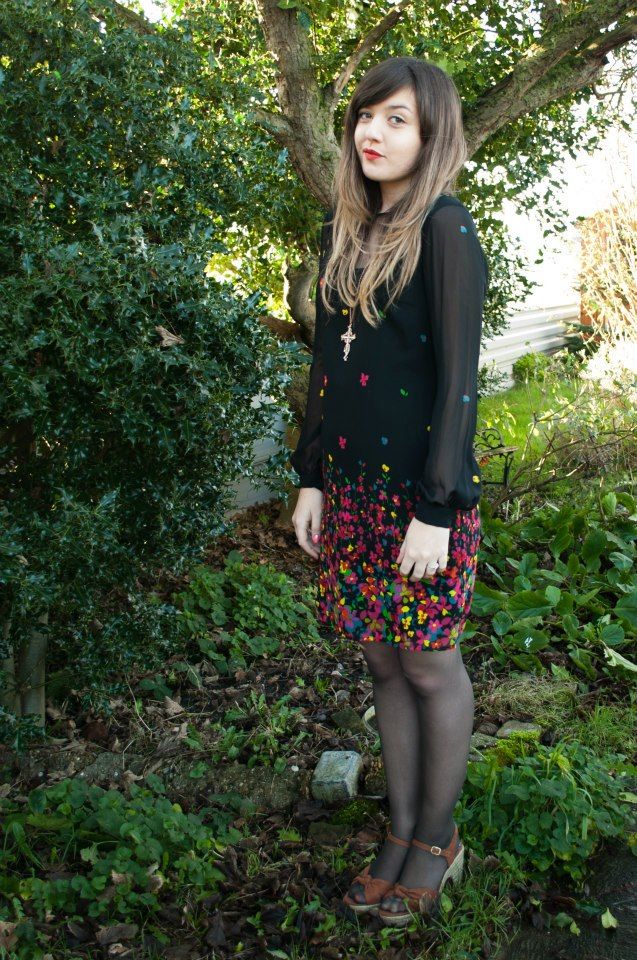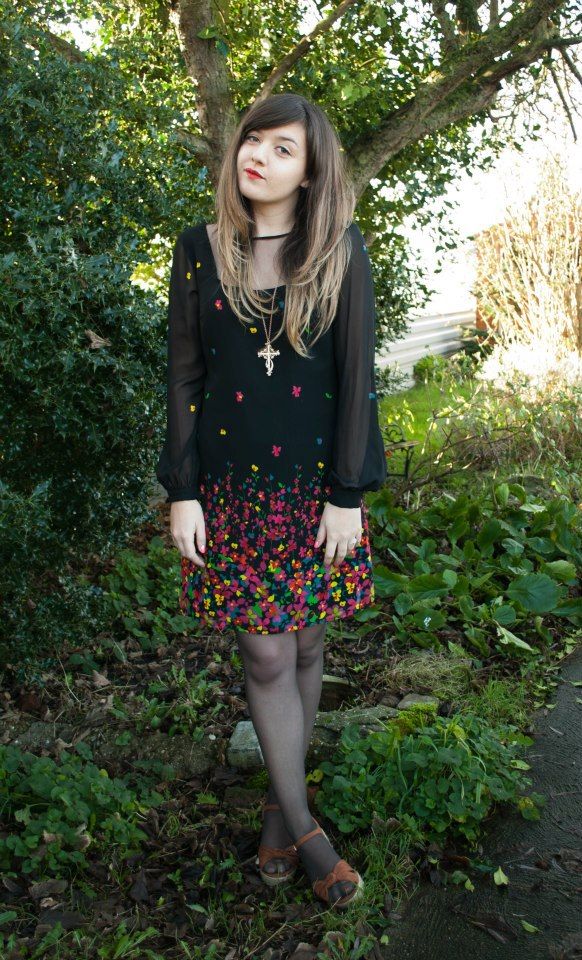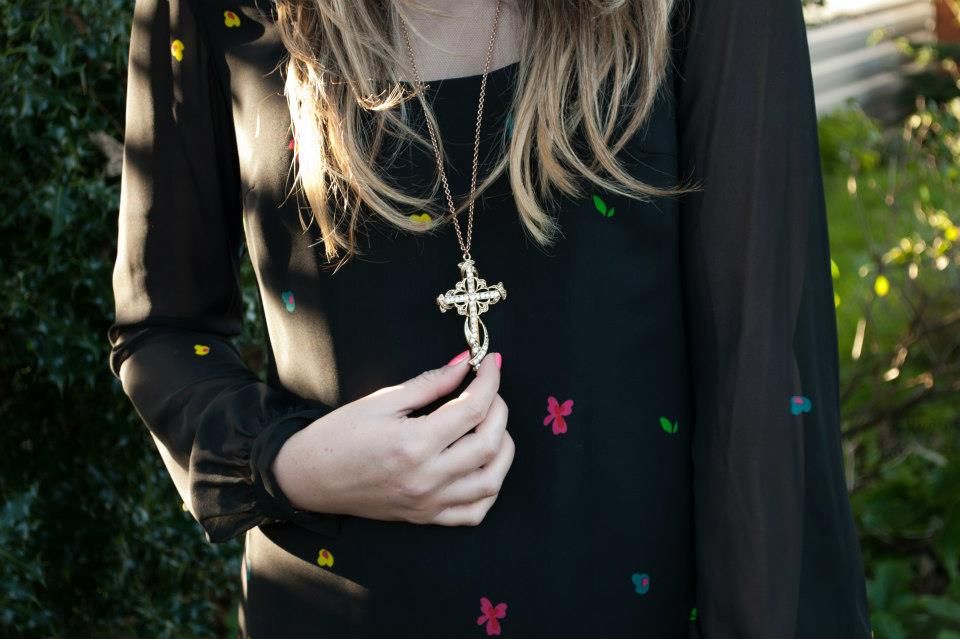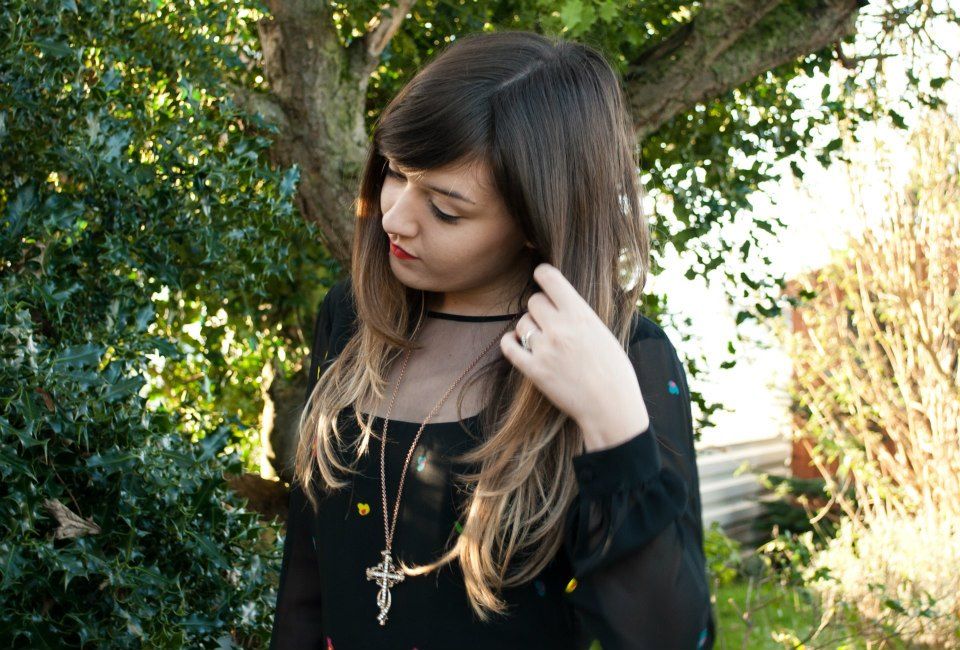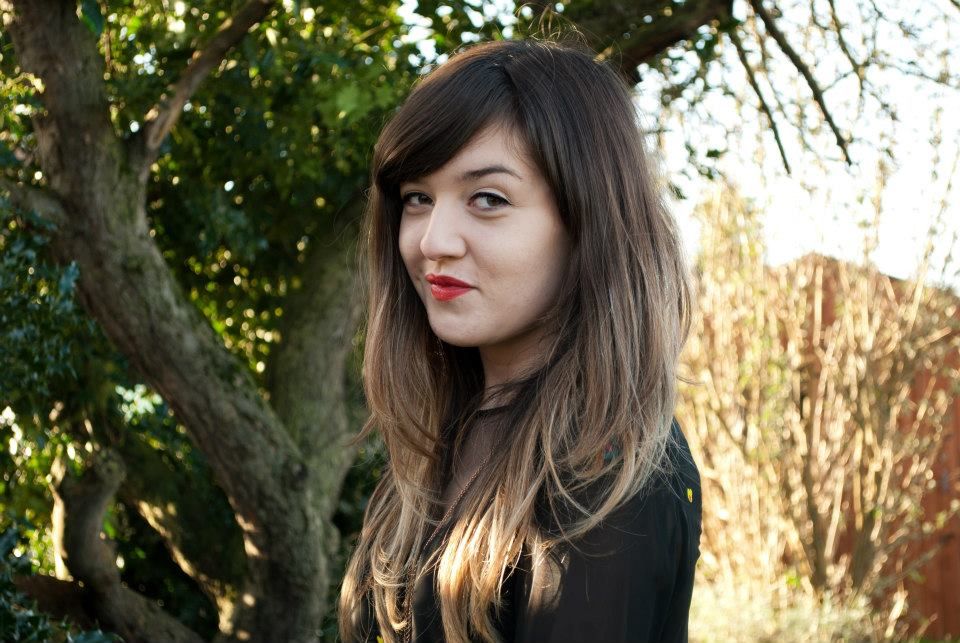 Necklace, shoes – New Look
Tights – George at Asda
Total Outfit Price: £49.90
Happy New Year! I hope everybody had a great night last night and not paying for it too much today. I stayed in with Mama and Mr Swan, we watched a couple of films and ate sweets.
As for New Years Resolutions, I do like to make them. This blog after all was one from last year. I don't make anything that I'm not going to do. Yeah I could say I'll give up chocolate or I'll exercise more but in reality I'm not going to and why lie to myself? My resolutions are entirely self indulgent:
1. Grow a veggie patch.
2. Grow some pretty flowers.
3.Keep my room clutter free and pretty.
4. Learn flower arranging.
5. Bake more.
6. Save up for our wedding/house/car.
As for my outfit, back at the end of September, Very asked me if I would like to pick a piece of clothing from their collaborations with Jameela Jamil, Holly Willoughby and Fearne Cotton. I love Fearne Cotton's style so went for this dress. I received back in September but I wanted to save it for a special occasion. But nothing came up so I thought what better time than the beginning of a new year! I love it and it is on sale at the moment for £38.50, so be sure to snap it up quick.
♥